If you can't log into your account then there are a few things you can check.
Have you forgotten your password?
Just follow the instructions here on how to reset your password.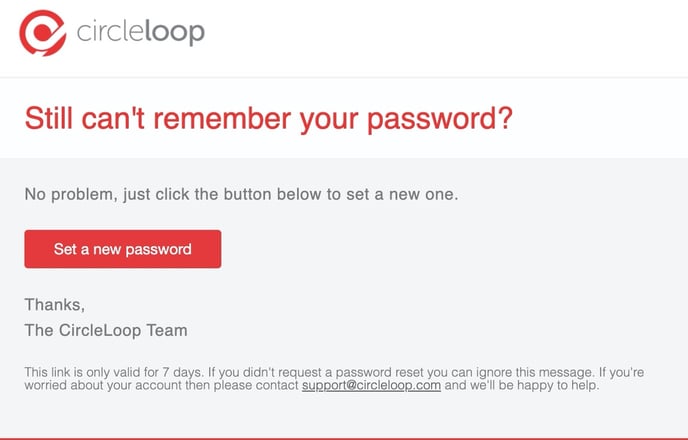 Can't remember setting a password?
If you don't think you've ever set a password then either search your inbox for an email welcoming you to CircleLoop. If you've never set a password then the email will contain a secure link you'll need to click to set your password. Don't worry if you can't find the email, just rest your password instead.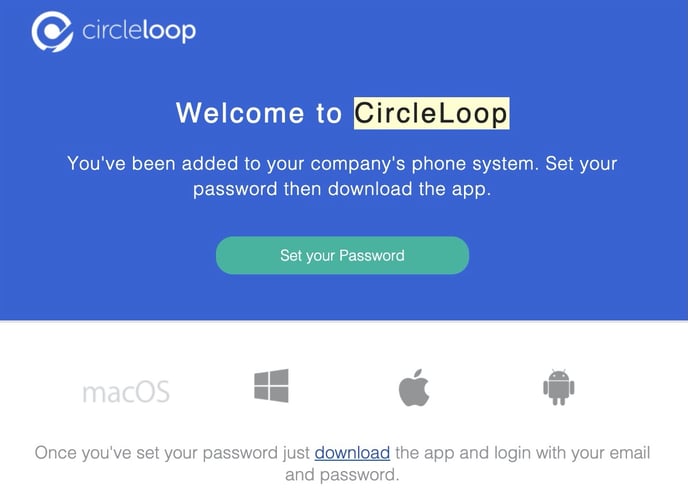 Has somebody else accessed your account?
You shouldn't share your CircleLoop account with anyone else. If you're concerned that somebody else has accessed your account then get in touch with us immediately so we can check everything is OK for you.
Can't remember which email to log in with?
This will most likely be your work email address. If you're not sure which email you used when signing up then get in touch with us on live chat and we'll take you through some checks to get you access to your account.
Have you missed a payment?
We won't usually prevent you accessing your account if you miss a single payment. If we fail multiple times to take a payment due then we'll disable call functionality in your account. This will let you log in still to update your payment details and reactivate any locked features.
In the event that your account has been locked due to problems with payment then please get in touch with us and we'll do what we can to get you back up and running.