If you prefer to use an IP handset with CircleLoop, you can instantly provision the Snom D715 using the CircleLoop desktop app. Set up is very straightforward, and can be completed within a few minutes.
Please note that features such as call transfer and internal calling are currently remote-controlled from the desktop application, and do not work directly on the handset.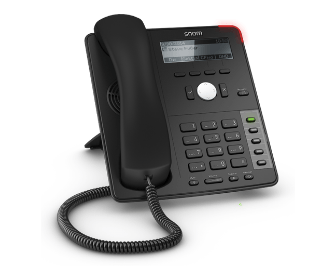 Set Up Instructions
Unbox and assemble your new handset.
Connect your ethernet cable to the NET port on the back. Please note that the handset requires either a Power over Ethernet (PoE) adaptor, or a power supply unit in order to start. (These items are not included with the handset as standard, so always make sure you've ordered correctly)!
If you are short of ethernet ports, you can also "daisy chain" your PC or laptop from the new handset using the PC port on the back.
Navigate to Settings>Devices in your CircleLoop desktop application and click on Add Device+

Click on Desk phone and select snom 715 under make and model: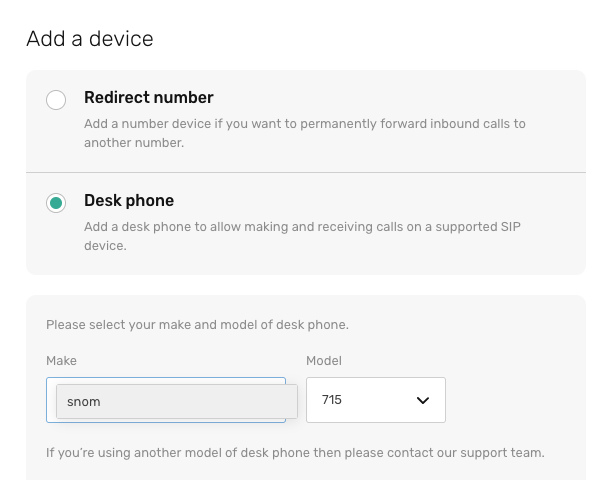 Next, take a look on the side of the box your handset arrived in and note down the MAC address listed on the sticker.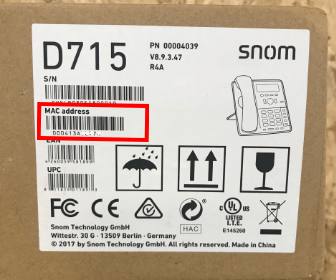 Enter your handset's MAC address, and then click Add Desk Phone:
Reboot your handset (remove the power supply and plug it back in again).
The handset will now automatically go through numerous cycles of restarting and loading (which takes a few minutes to complete).
When your name appears on the handset's screen, it is ready to use.
Features such as controlling call transfer and internal calling etc can be remote-controlled from your desktop application. Your desktop app will automatically recognise when you are in an active call on your new handset.