The Senta integration allows you to sync you Senta contacts into CircleLoop as well as log your CircleLoop calls and SMS in Senta
To install the Senta integration, you should first have your Senta account setup with permissions to add users and integrations.
Follow the steps below to setup the Senta integration:
1) Navigate to the "Users" page from your Senta settings.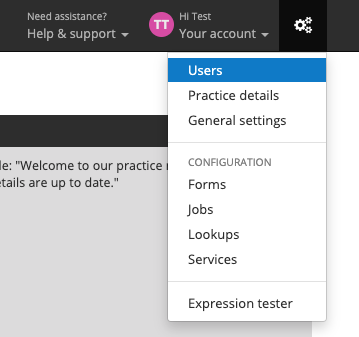 2) Click the "Integrations" tab.
3) Click "Add new integration"

4) Name the integration appropriately.

5) Click "Generate API Key"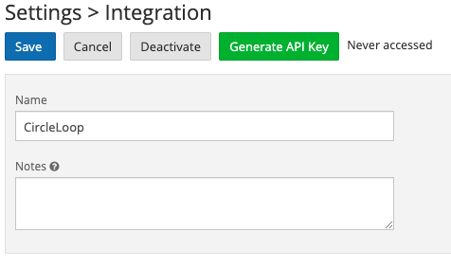 6) Click "Generate" to confirm.
7) Take a note of the provided API key as well as the domain for your Senta account.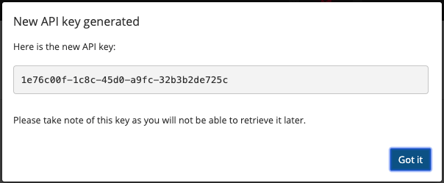 Your domain is found is found in the URL bar of your web browser and should appear in the following format

8) Open "Integrations" within CircleLoop settings.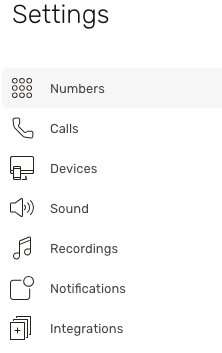 9) Locate Senta and click "Install"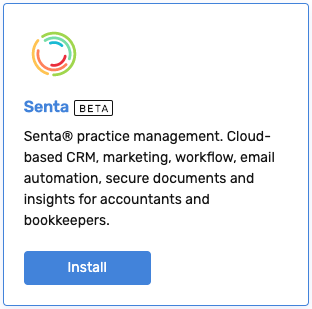 10) Enter they API key and domain noted in step 7 and click "Install".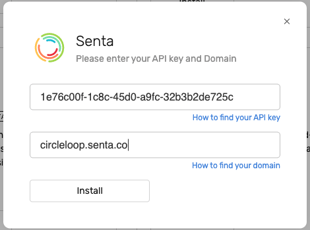 11) The Senta integration will now install and start syncing your contacts into CircleLoop. Please be aware that if you have a large number of contacts in Senta, this may take some time.
Amend Senta Configuration
Once the Senta integration is installed, you can also amend its configuration to enable features such as SMS logging. To do this, follow the steps below:
1) Open the "Integrations" page from CircleLoop settings.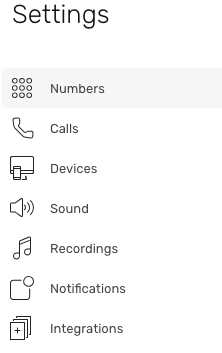 2) Locate Senta and click "Configure"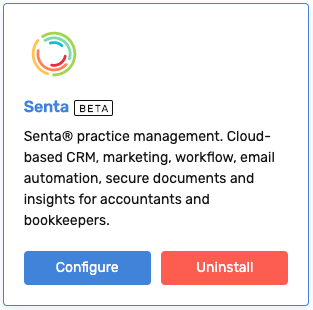 3) Here you can check the options you want to enable, click "Reconfigure" to confirm the changes.