CircleLoop allows you to quickly change the number you are dialling from. This article will demonstrate how to do so.
- To change your outbound number, click the down down menu that displays your currently outbound number above the dialler.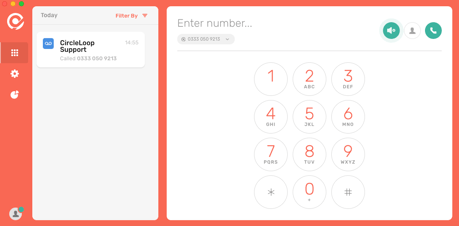 - From the drop down menu, select from the numbers assigned to you (including teams and menu numbers you are part of).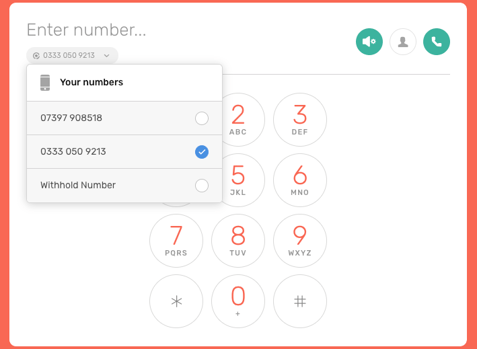 - Once the new number is selected, all your outbound calls will display this number. You will still receive inbound calls to all of the numbers assigned to you.