To make a call from a number on your account there is a drop down field which allows you to select a number you wish to dial out from (if you have multiple numbers on your account).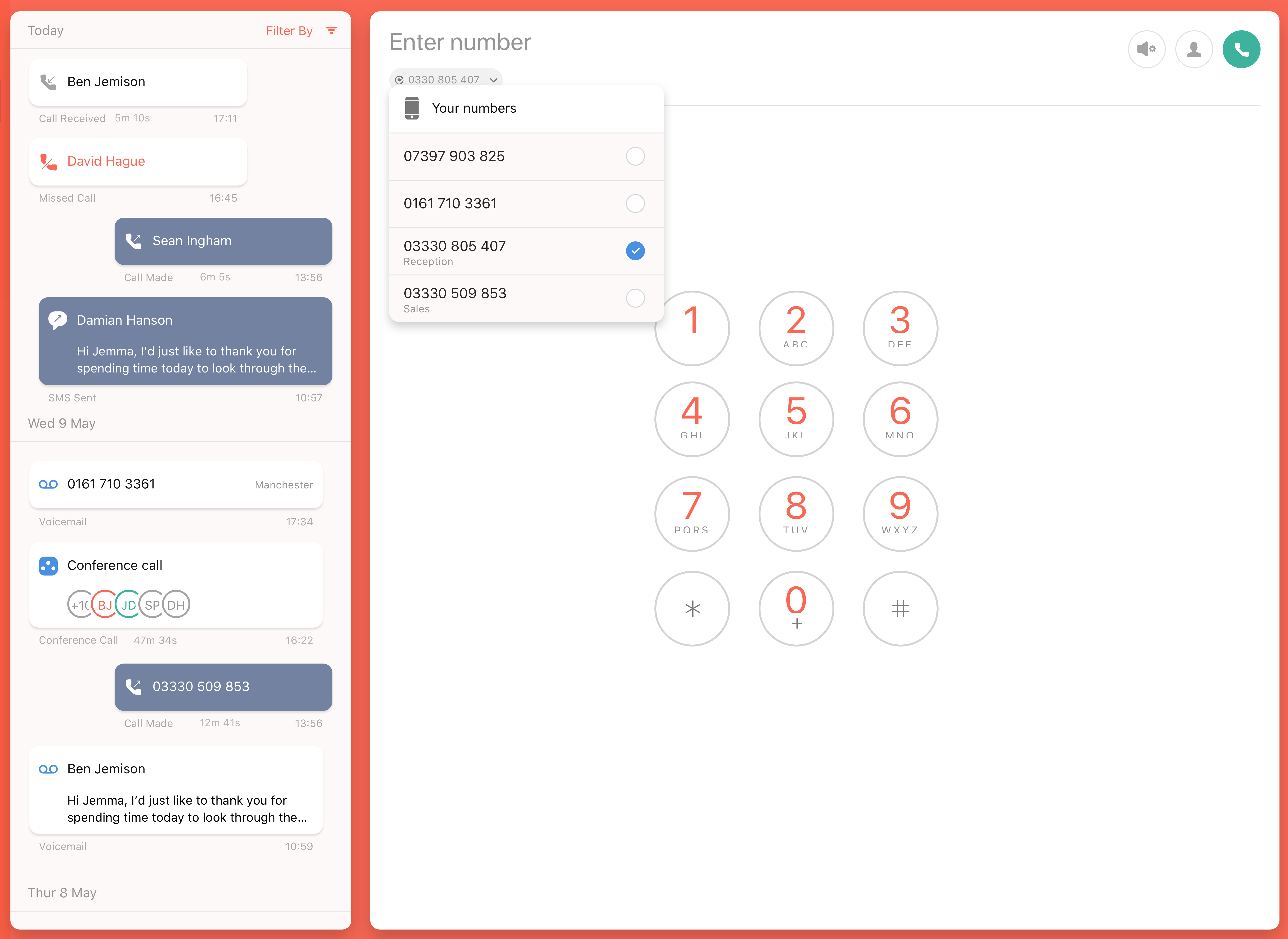 Open the CircleLoop app and sign in with your email and password on your desired device
Click the "Keypad" button either located on the sidebar or at the bottom of the app
Dial the number you want to call. Make sure the number consists of all necessary numbers such as the number's area code or district.
Once entered in the correct format press the Green phone symbol or press enter/return to begin your call.
Wether using a Computer or a Mobile It's important you have a fast and sufficient internet connection or service to be able to make calls.
If you have the number and name of the contact already imported into CircleLoop follow the below
Click on the "Contacts" button to display a list of your contacts.

Click on the desired contact
press the number you wish to dial (if they have more than one) or press the Green phone symbol to begin a call.

When you receive a call simply press the green button to answer.

If you are using an iPhone you may need to slide the phone icon to the right like a normal phone call (if the screen is locked, to silence tap the call tap your lock button and double tap it to decline the call)
If you have CircleLoop minimised on a Computer you can answer alternatively by clicking the green button on the pop up displayed at the top right hand side of your screen.