This article will outline the functionality of the Help Scout integration as well as how to install it.
The Help Scout integration allows you to sync all of your Help Scout contacts with a valid phone number into CircleLoop to make it simple and easy to call those contacts and see when they are calling you.
This integration also updates your Help Scout tickets with records of all the recent contact you may have had with the customer via CircleLoop, ensuring you are always up to date with the latest calls and SMS to and from the customer, including call recording when enabled.
The steps below will guide you through the process of installing and configuring the Help Scout integration:
1. Login to the CircleLoop application with the account you wish to integrate with Help Scout.
2. Open Settings from the navigation menu.
3. From the Settings menu, select 'Integrations'. This will open with your default web browser.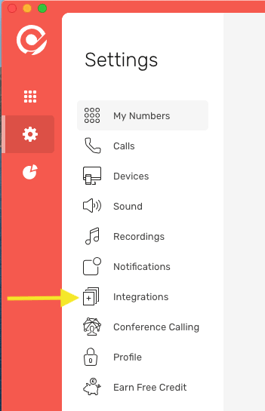 4. On the integrations web page, locate Help Scout and click 'Install'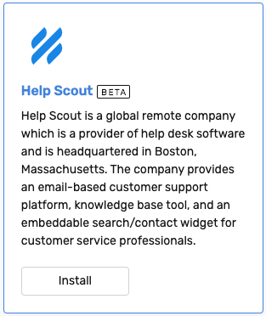 5. Now you will need to authorise CircleLoop to access your Help Scout account so we can sync your contacts. Simply click 'Authorize'.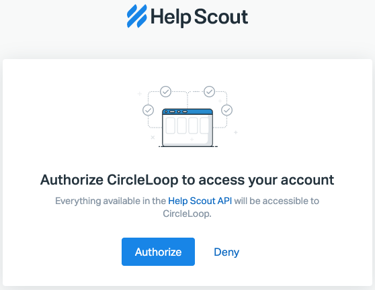 The integration is now installed and you will return to the CircleLoop integrations page. To customise the integration, you can follow these additional steps from the integrations page.
1. Click 'Configure' for the Help Scout integration.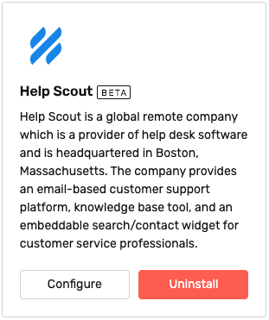 2. Use the checkboxes to select what you would like recording on your Help Scout tickets.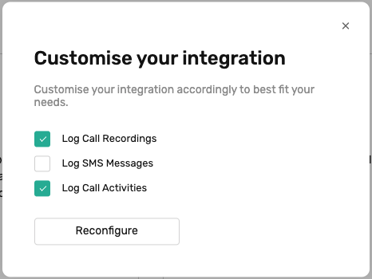 3. When done, click 'Reconfigure'
4. To remove the Help Scout integration, simply click Uninstall on the integrations page.
Once installed, the integration will start syncing down your available contacts into CircleLoop, depending on the number of contacts you have this may take a moment to start populating your CircleLoop contacts list.
By default, the Help Scout integration will sync your contacts to CircleLoop, log call activity and call recordings in Help Scout. You can also enable logging of SMS in Help Scout or disable call activity and recording logging following the customise your integration steps.