The Firefox integration enables you to start calls in CircleLoop directly from your web browser.
To install the Firefox extension, follow the steps below:
Click the Settings icon within CircleLoop.
Click Integrations in the settings menu.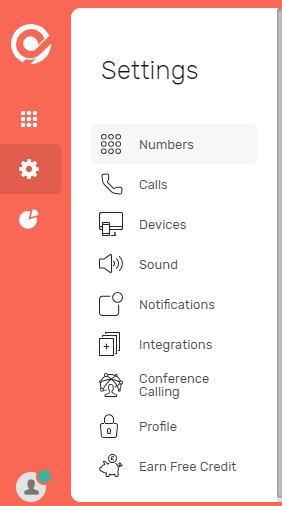 On the integrations page, locate Firefox and click Install.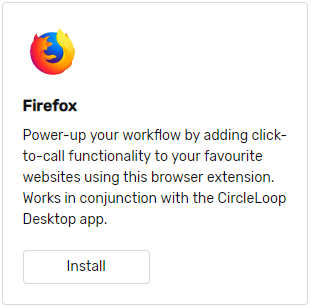 On the Firefox webstore, click + Add to Firefox.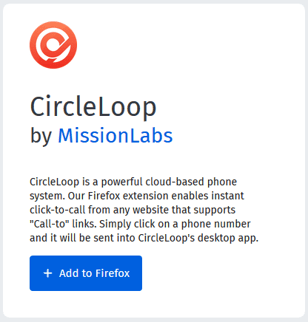 The Firefox extension will now install which will allow you to click on any phone numbers on web pages visited in Firefox to call that number within CircleLoop. To use the extension, the phone number must be stored as an intractable phone number on the web page and not as plain text.
Uninstalling the Firefox extension
To uninstall the Firefox extension simply right click the extension icon and click Remove Extension.