CircleLoop supports a number of Snom and Yealink desk phones for making and receiving calls. This guide highlights how you setup these devices on your account.
1) Click on the Settings icon.
2) Click on "Devices".
3) Click the "+ Add Device" button.
4) Select Desk phone.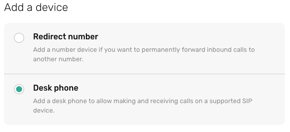 5) Select your make and model from the drop down menus.

6) Enter the MAC address for the phone (usually found on the back of the device or in the device settings).
7) Click the "Add Desk Phone".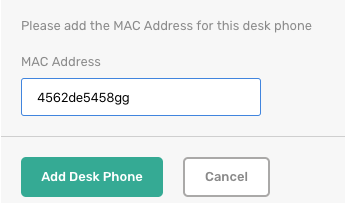 The app will now display the setup process guide, this indicates which step of the setup is being completed. If there are any issues, further guidance is provided on screen.
During the setup process, your device may restart several times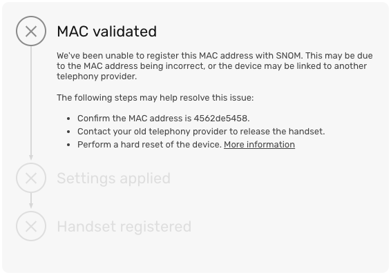 Once each step has been completed, your desk phone is ready to use.
If you no longer require this device, you can return to this page and click "Delete This Device".