This is an admin-only feature. If you are not an Admin on your CircleLoop account and wish to block a number please speak to your system Admin.
System Admins - adding a blocked number will block it for your entire CircleLoop account and prevent inbound calls from that caller to any of your linked phone numbers.
Adding a blocked number - Desktop apps
To add a blocked number, navigate to Settings > Admin > Privacy: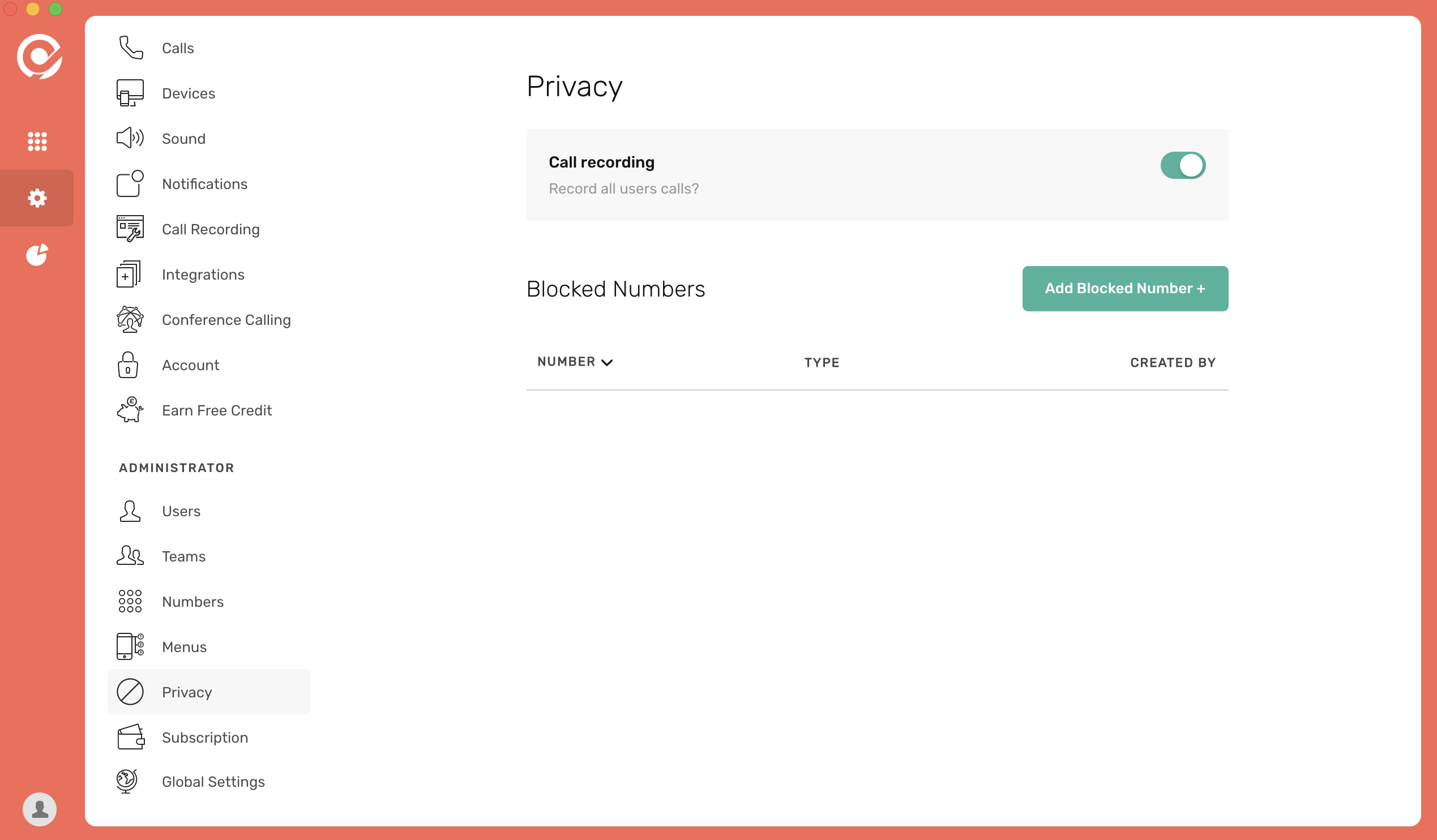 Click on Add Blocked Number +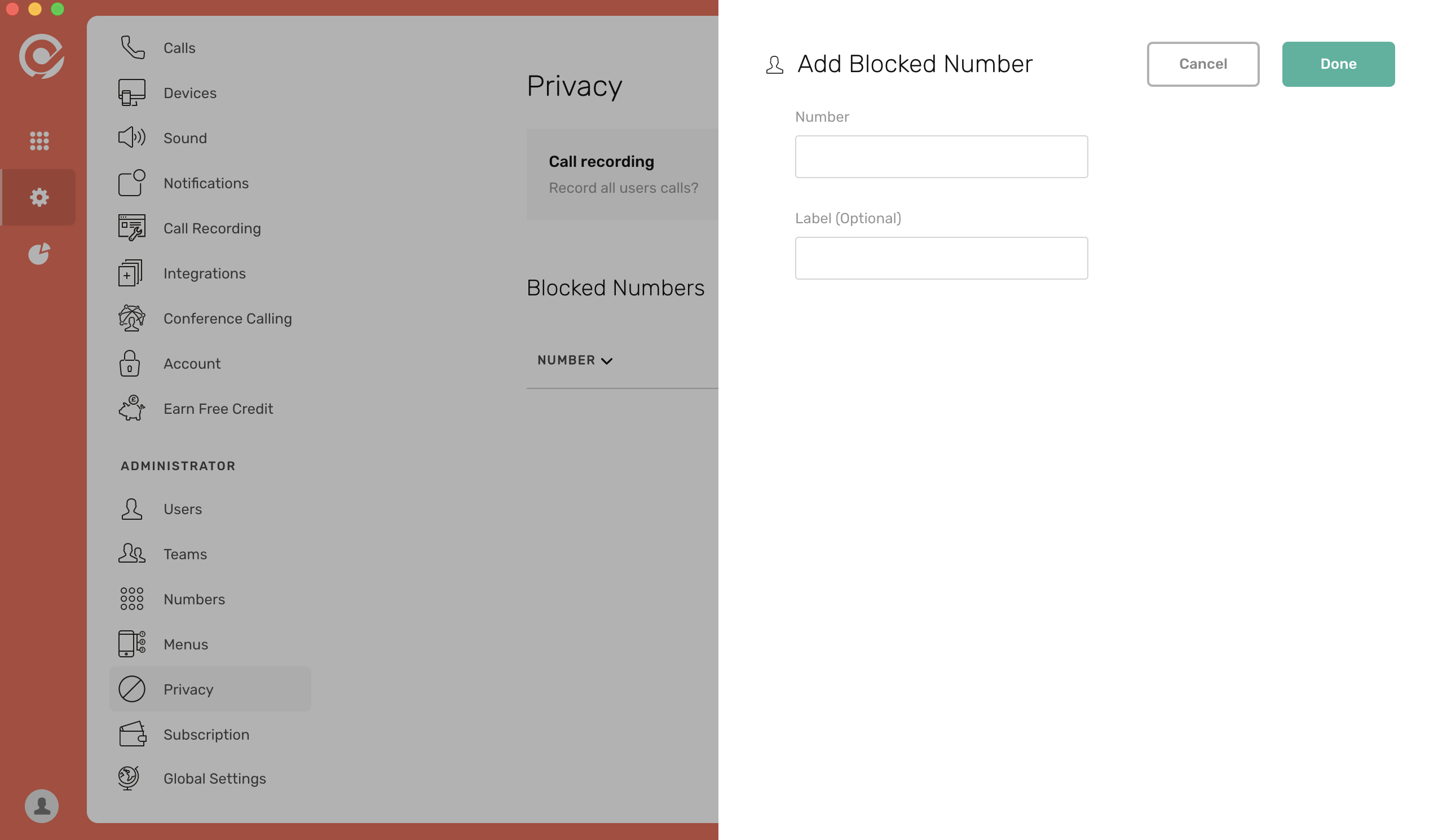 Add the number that you wish to block give it a name/label for easy identification and click Done - the number is now blocked.

Adding a blocked number - Mobile apps
There are two ways to add a blocked number in your CircleLoop mobile app.
Directly from the Activity feed. Simply tap on the number/contact that you wish to block, and then click the Block option.
OR
Go to Settings
Privacy (Admin heading)
Press the + icon
Add the number and give it a name/label if you wish for easy identification
Press Done
The number will now be blocked.