Record your calls, or as an administrator set recording options for your users.
This article will demonstrate and guide you through the process of setting up call recording within CircleLoop and show you how to playback or download the calls.
Turn on Call Recording
The Call Recording feature enables you to record calls either for individual users or for all users in your account.
User Call Recording
Click on Settings
Click on the "Calls" menu option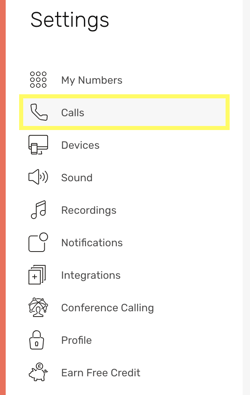 Scroll to down to Call recording and turn it on.

Entire Account Call Recording
If you are the Owner or an Administrator of your account, you can turn enable recording for all users linked to your account.
Click on Settings
In the Administrator section of the Settings menu, click on the Privacy menu option

Turn on "Call recording"

You can then click "Select users to record" to specify which calls to record.
Playback and Download
Once call recording is turned on the next call will be recorded. You are unable to get historic recordings for calls which took place before this option is enabled.
With call recording turned on your Call recordings are stored with ourselves for up to 12 Months before being removed
User Call Recordings
Once you have made or received a call on the desktop app you can listen to your own calls by:
Locate the call in your Activity Feed
Click the 3 dots icon located on the Activity
Select the option "Listen to Recording" in the drop down
Then use the controls to play or download the recording (.mp3 format)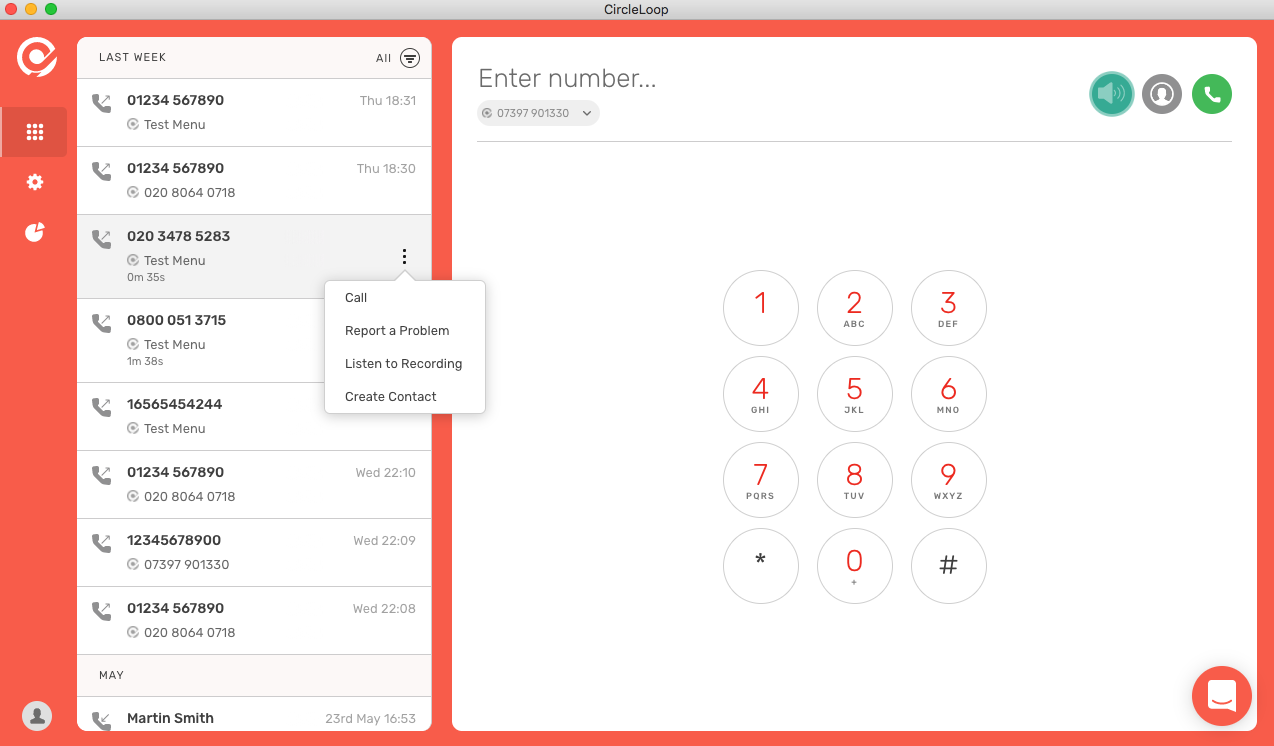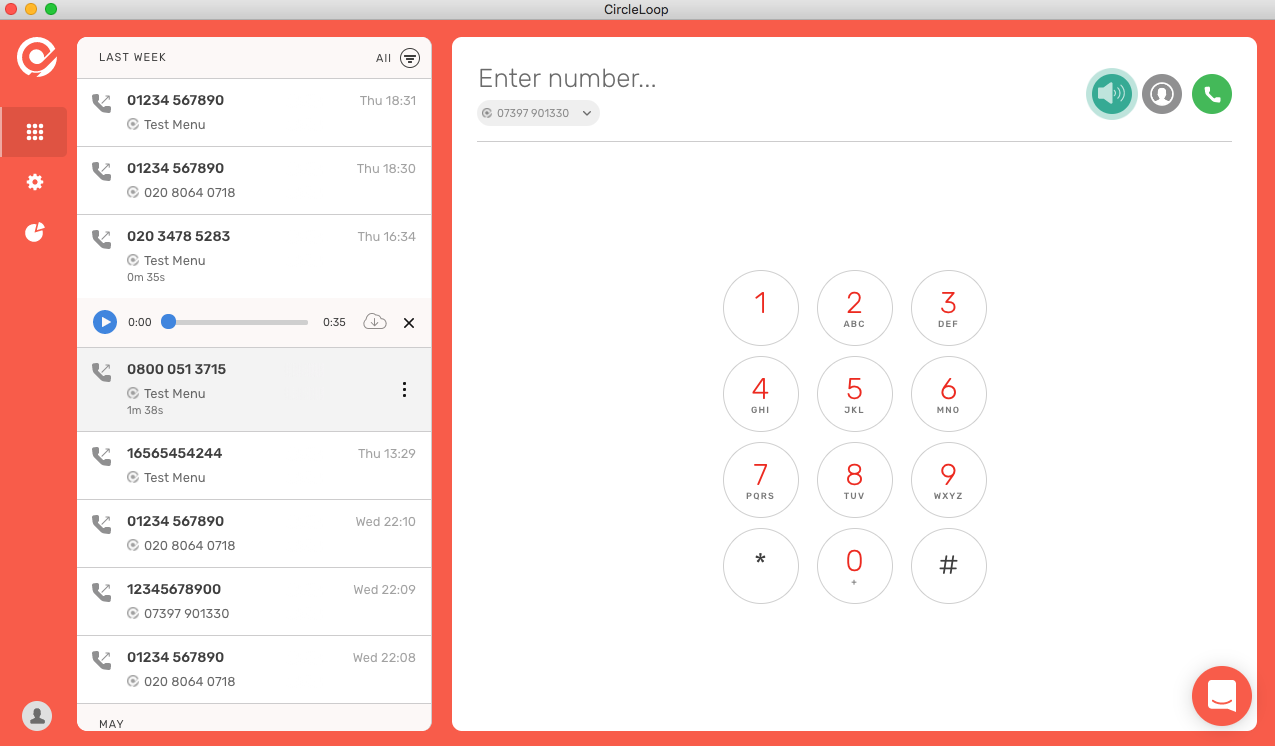 Entire Account
As an Administrator or Owner, you can listen to all user's call recordings. This option is currently only available on the desktop app.
Click on the Analytics icon on the far left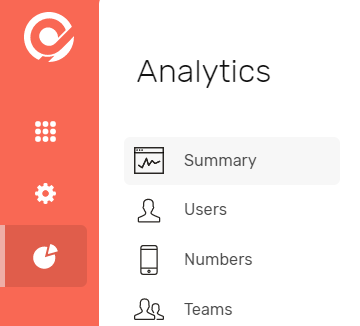 Click the "Users" menu option
Click the User whose calls you wish to review. This will display their call history.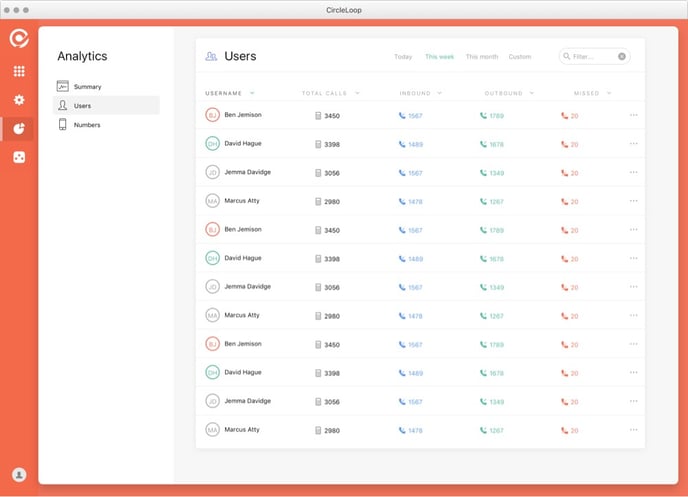 Locate the call within the call history
Next to the call, you will see the wording "Call Recording" - click this option to play or download (.mp3 format) or delete the recording