The CircleLoop-Google Contacts integration allows you to keep your contacts up to date in CircleLoop at all times, giving you an on-the-move address book and instant inbound caller recognition in all of our apps.
• Visit integrations.circleloop.com in your browser

• Login using your CircleLoop email and password (the same details you use for logging into the apps)
• Scroll down to Google Contacts and click Install
• Next, sign in to the relevant Google account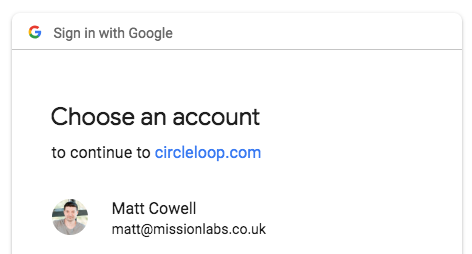 • Next, the following window appears. Click on Allow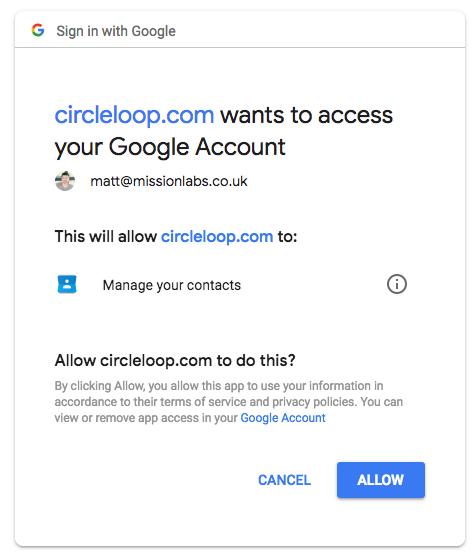 The integration is complete and your contacts will now be synced into CircleLoop!
TOP TIP - Don't forget to install our Google Chrome extension to make direct phone calls via CircleLoop from any website/ online platform that uses click-to-call links.