When installing the Freshsales integration, you need a "Domain". What is this and where do you find it?
When you initially try to install the Freshsales integration, you will see this popup: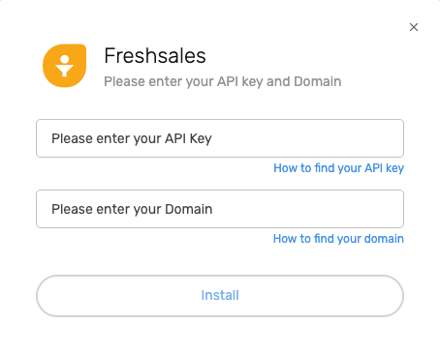 The Domain is a unique identifier for your account, which you chose or were allocated when setting up Freshsales. You can find it in your browser by accessing Freshsales as you normally would. You will probably need to log in.
Look for the URL in the top-left corner of your browser window - it should look like this:

In the above example, the part we need would be yourdomain - you'll need to copy this and paste it into the popup on our integrations page before clicking Install.