CircleLoop integrates with Zoho CRM to give you contacts synchronisation, instant click-to-call and automated CRM notes for calls received, made, missed and voicemail. It also provides you with a native Zoho dialler inside your CRM allowing you to place and receive calls and create call notes in-call and after call.

There are two levels of integration available for CircleLoop & Zoho, so it's entirely up to you which you want to use:
Basic Integration - This will synchronise your Zoho contacts into CircleLoop, enable click-to call from Zoho, and automatically log your call activity against the contact in Zoho.

Native dialler integration - This will provide you with the above features, plus a native dialler for Zoho allowing you make and receive calls using a CircleLoop dialler inside your Zoho CRM, and enabling live note-taking during a call.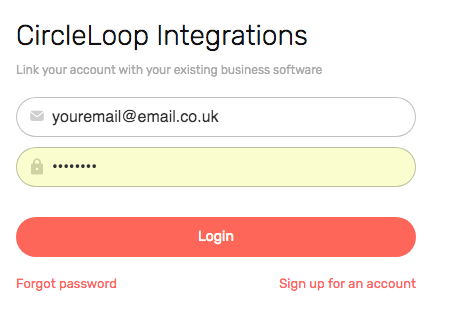 Scroll down and locate the Zoho CRM integration

Click on the Install button
If you are not currently signed-in to Zoho, you will be asked to do this now
Your CircleLoop-Zoho integration will now be installed.
Once installation is completed you can now click on Configure to select whether you want to log your users' Call Recordings (if switched on in CircleLoop) and log Call Activities in Zoho. Most users leave these options switched on.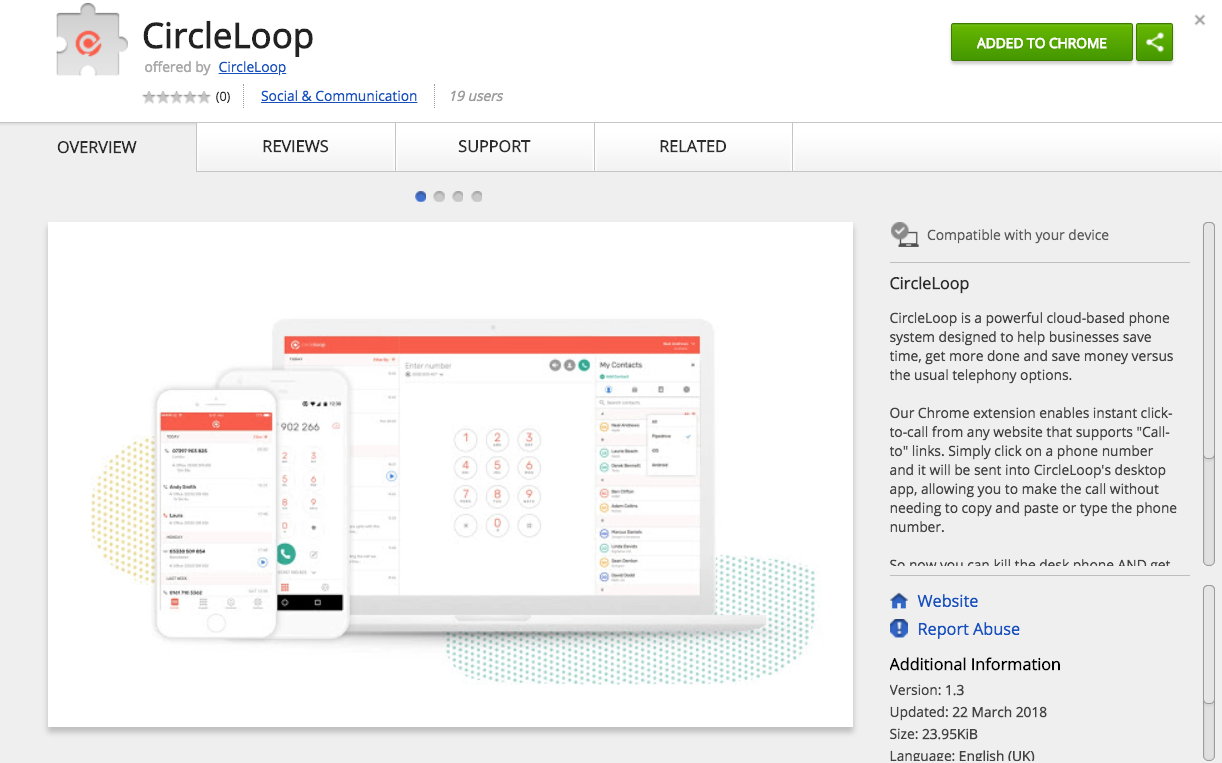 The basic integration is now complete. Restart your CircleLoop app, refresh Zoho and you're good to go!
Open Zoho in your browser and login
Click on Settings and launch the Zoho Marketplace
Search for CircleLoop and click Set Up Now
Once installed, refresh your browser
The following icon will appear in the footer:

Click on the phone icon to launch the CircleLoop-Zoho Native Dialler
Login using your CircleLoop credentials and then link your CircleLoop desktop app under Choose Device: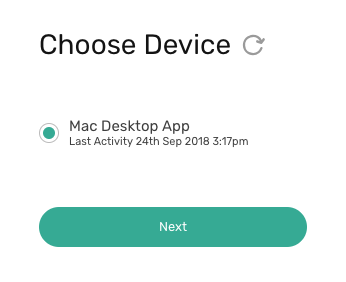 Your CircleLoop & Zoho native dialler is now ready to use!